Here's my very first Ballet Recital on March 28, 2015. I'm the sugar plum fairy at the end. Special thanks to Sarah March who set the ball in motion, and everyone else involved who made my dream come true! It really was a taste of heaven! I truly felt like royalty!

Here's some behind the scenes pictures and the story of what inspired the Ballet Recital. Enjoy!
Joni and Friends Family Retreat 2012 in Murrieta California. Art workshop with wheelchair artist Tommy Hollenstein. The theme was, "We Are His Workmanship." What a fun year that was!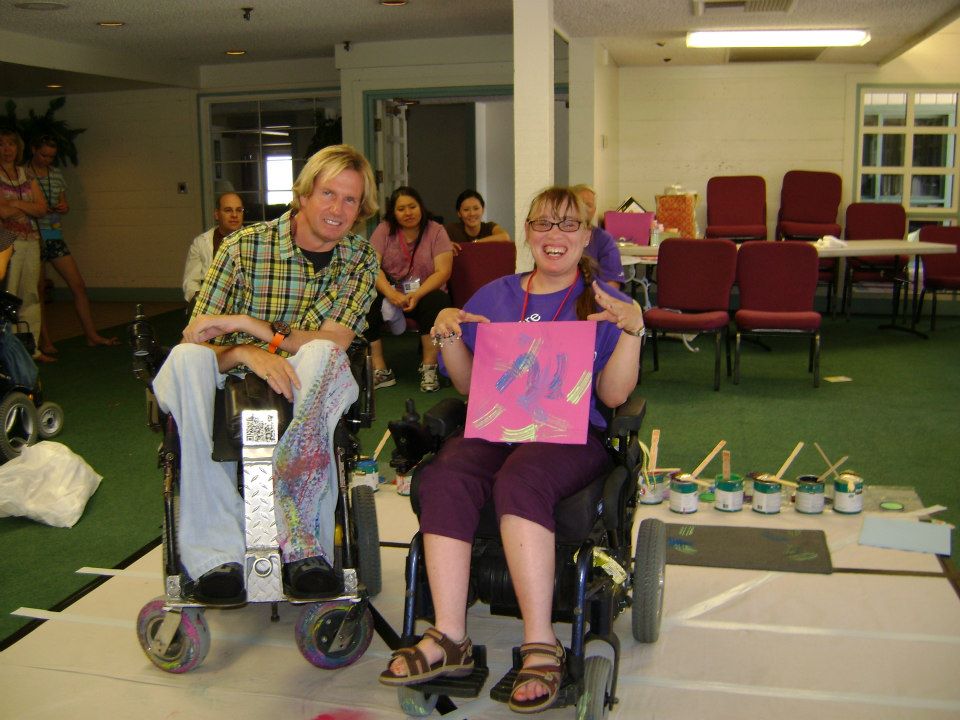 A friend of mine told me they started to read this article but didn't finish because they wanted to see the movie for themselves. This is not your typical movie review. If you want to see the movie for yourself, that's your choice. However, I suggest you grab a box of tissues! Then come to my Blog afterward, read the review, and learn how assisted suicide goes against God's plan for the human race.  HE LOVES YOU! YOU DO HAVE A PURPOSE FOR LIVING!