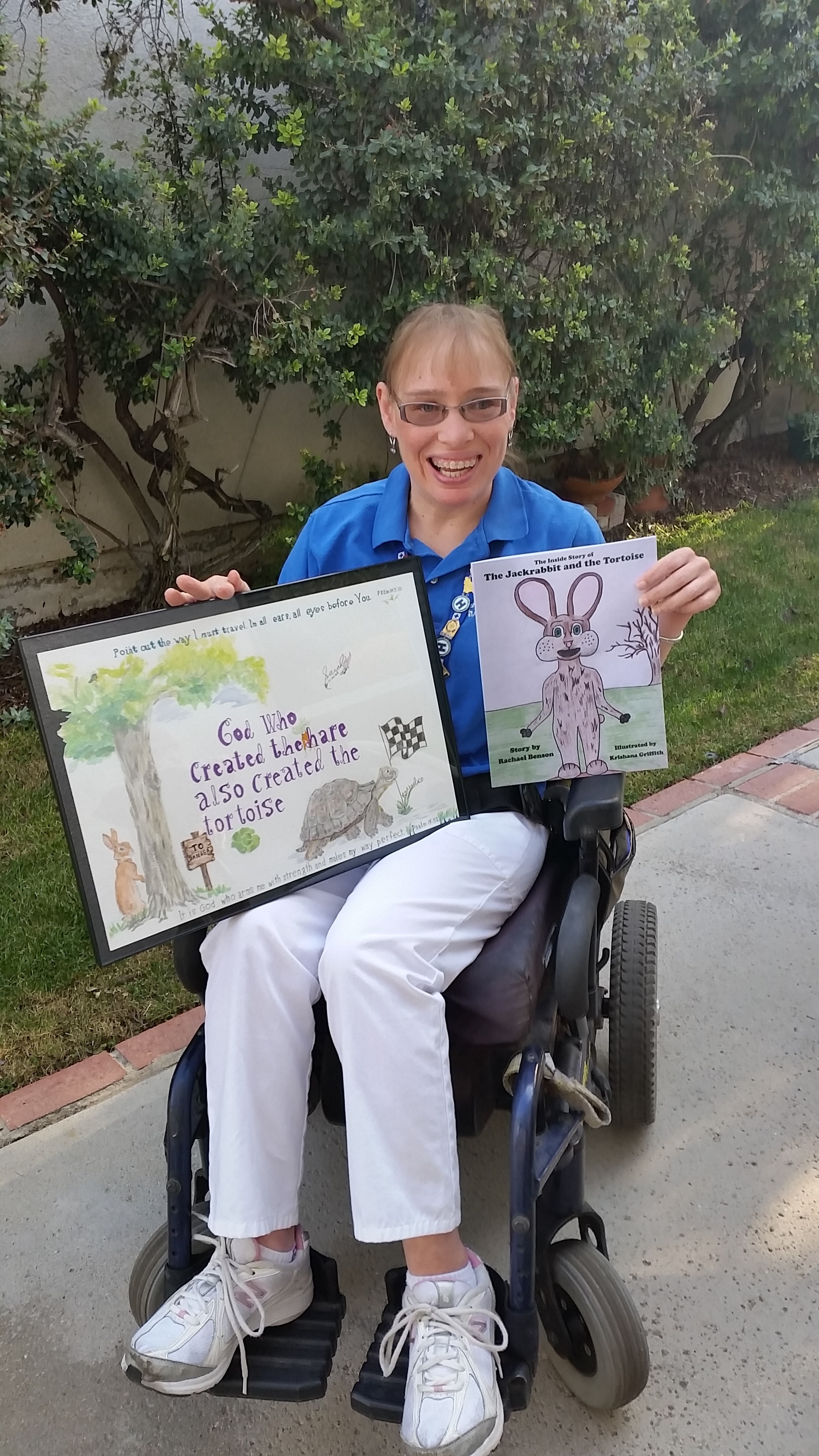 My second book has been published! My friend Sarah March drew this for me. She wrote one verse for the hare and one for the tortoise. The verses say, "Point out the way I must travel. I'm all ears, all eyes before you." Psalm 143:10. "It is God who arms me with strength and makes my way perfect." Psalm 18:32.
I dedicate this book to my friend and former caregiver, Sarah March, who inspired the idea for this story. Her words to me were, "Remember, the very same God who created the jackrabbit is the very same God who created the tortoise.Things don't have to be fast." Thank you, Sarah. I have never forgotten those words,They have been very meaningful to me as I've lived my life with cerebral palsy. Thank you for a fun and wonderful six years. Those six years were some of the best years of my life!
Also, I'd like to thank Jessica Frausto and Christina Danford for helping me edit the story and get it ready for the competition. Jessica, we sure had many laughs. It was fun listening to "Bob" on the computer. Christina, thank you for being an extra pair of eyes and catching the details. Special thanks to my caregiver Traci Gee, who takes pictures and documents special moments in my life.