I take Ballet lessons. My Instructor always has me pick a character so i become the character and really get into the dance. last November when I danced to o Holy Night i picked Queen Frostine. Below is the paragraph I wrote I was trying to become the character.  Enjoy my pictures and videos.
Queen Frostine from the Candy Land  board game in the 1980s. The Best!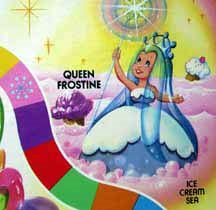 Hi, I'm Queen Frostine. I'm married to King Kandy. People call me, "The picture of grace and beauty." They say I'm, "Everything a queen should be." I wear a long blue evening gown, white gloves, and a blue crown. My favorite thing to do is ice skate. My Snowflake Spector always leaves a trail of magical sugar snowflakes that follow me everywhere. My favorite place to go is Snowflake Lake which is just up a ways from Lollipop Woods but not as far as Ice Cream Mountains. I spend my day ice skating. I live in the Ice Cream Sea. It's very bubbly. Come visit me some time! We can even share an Ice Cream Sundae and a cup of tea!
Here I talk about fun times with my Instructor, Jessica What fun we have!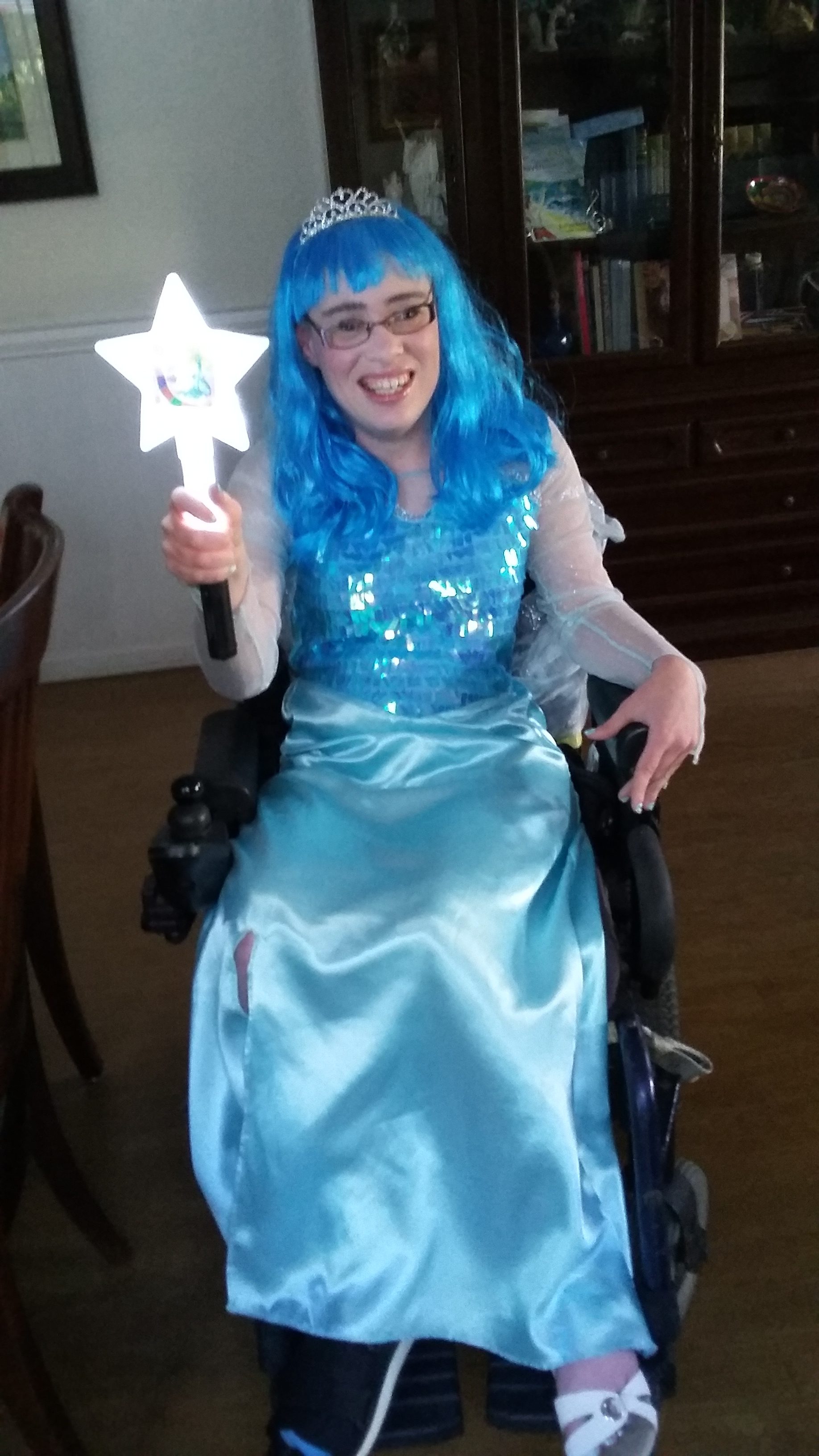 I dressed as Queen Frostine for the 2016 Fun Life Halloween Party. I Love ice Cream! I just love sweets period! Candy Land was my favorite board game as a child.