Playing With Play-Doh Week Seven The Importance of Christian Fellowship
Activity/ Discussion for Awana or 5th and 6th grade Sunday School. Skip a week of play with play-doh and do something else. Then go back to it next Sunday and see what happens. See if the kids remember the steps for what they made with the play-doh. Talk to them about the Importance of practice and how it applies to the Christian faith. When it comes to finishing the race well, It's always important to stay in training Reading God's word. Meeting with other strong Christians is what helps us get through hard times.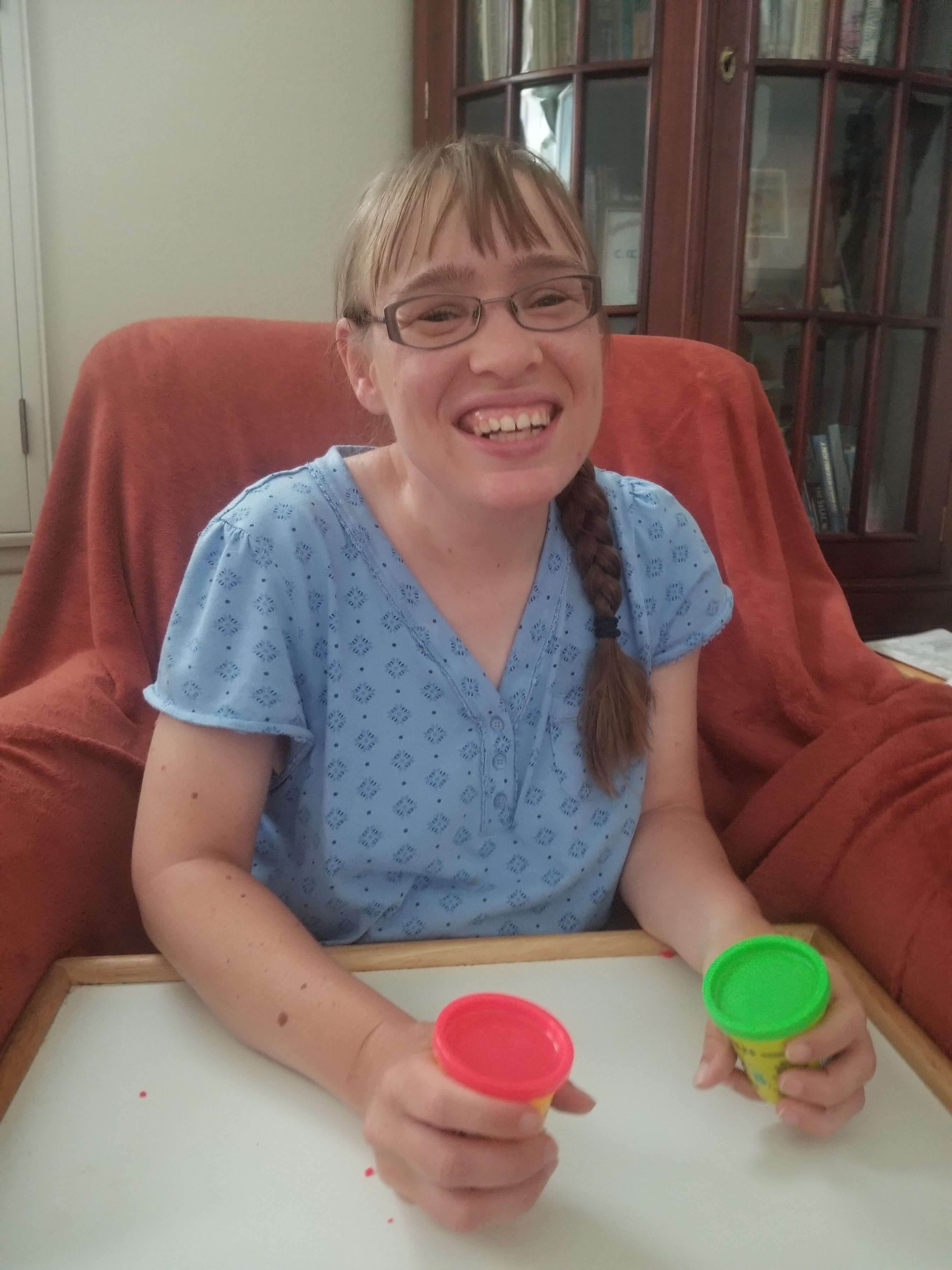 On Tuesday, Jessica and I worked on making a vase again. We skipped last week because I was working on another article for my Blog and it showed. Jessica had to remind me of the steps before making the vase like rolling the play-doh into a ball after I flatten it. Once I got going, I did well. However, I'm still trying to work on making the opening for the vase. I had a hard time turning my hands inward and outward and wrapping my fingers around the play-doh especially with my left hand. This is necessary to get the right height for the vase. The reason I'm holding the containers of play-doh is to practice opening and closing with my hands and wrapping all my fingers around the containers so I can practice making the bottom of the vase. Just like it's important for me to constantly practice so my muscles remember how to do things, It's important for us as Christians to continuously have fellowship with each other to practice our Christianity and make sure we are still following God's narrow pathway. When we miss too much fellowship with our brothers and sisters in the Lord, our minds begin to become captivated by the world and we start to sound like them. Being around like-minded people helps remind us of us of His promises and goodness in our lives. Hebrews 10: 24-25 says, "And let us consider how we may spur one another on toward love and good deeds, not giving up meeting together, as some are in the habit of doing, but encouraging one another—and all the more as you see the Day approaching." Lord, help me to remember how important it is to meet with other Christ-Followers on a regular basis. Thank you for the people who are in my life who help me grow in my walk with you.  Amen.