"Transformed for Special Purposes"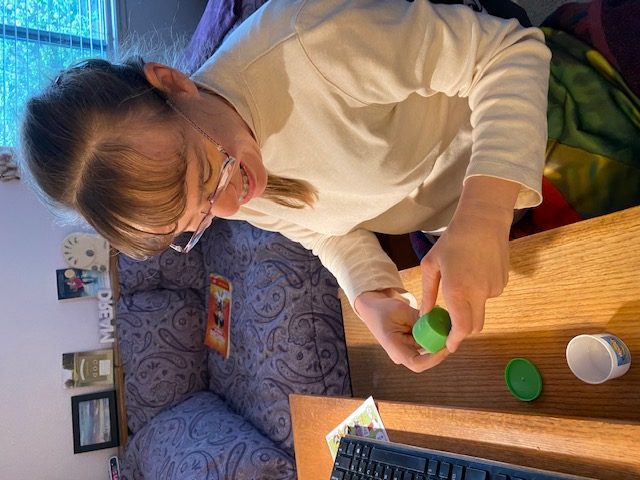 In my new series, "Transformed for special purposes," we're going to talk about how I learned how to make a heart with play-doh as I faced challenges with my hands that come with having cerebral palsy, as well as the biblical lessons I learned while I was doing it. Each week, I will share verses about the heart and how God transforms our hearts when we let Him.
For instance, in my case, for me, transformation means acceptance. Acceptance of the challenges that come with my disability, focusing on how I can bring glory to God by helping others, and how I can share the gospel. A verse that has become a favorite of mine over the years which gave me the idea for this series is Romans 9:20-21 where it says, "But who are you, a human being, to talk back to God? "Shall what is formed say to the one who formed it, 'Why did you make me like this?'" Does not the potter have the right to make out of the same lump of clay some pottery for special purposes and some for common use?" I believe God created us all for a purpose to be used by Him and share His love with others in some way.  As we discover how God transforms our hearts, my hope is to get people thinking about how they can use their gifts and talents to honor Him.
We'll talk about the gospel in a nutshell. We'll talk about how God who is the master heart surgeon, comes into our messy lives and performs heart surgery through our longing to do good deeds, obey Him, and follow His ways. We'll talk about how lasting challenges change our attitudes about certain things, which allows God to purify our hearts even more as He prepares for us a place in heaven where we can one day be with Him if we have a relationship with Him now. Ultimately, God's idea is for our hearts to be modeled after His heart. As we allow God to transform our hearts, people will begin to take notice, and we begin to discover more about God's goodness that we wouldn't discover otherwise. As Jesus tells His disciples when they ask about the man born blind, "This happened so that the works of God might be displayed in him." John 9:3b. Please join me on the journey as we see God transform our hearts and let's grow in faith together.