Playing with Play-Doh Week One The Importance of Forming A Solid Biblical Foundation
Yesterday Jessica and I played with Play-Doh. I know It's summer, but I'm already thinking about another lesson for my Awana kids. We live in a world where the media is after girls especially to look "perfect." The right height,  slim legs. etc. I want to communicate that we are fearfully and wonderfully made by God. Each one of them is perfect in his eyes. The Bible has a few verses where it talks about how God is the potter and we are the clay such as in Jeremiah 18:-3-4, where it says, "So I went down to the potter's house, and I saw him working at the wheel. But the pot he was shaping from the clay was marred in his hands; so the potter formed it into another pot, shaping it as seemed best to him." I want to talk to the girls about how God doesn't make mistakes. Over the summer, my friend Jessica will be coming to my house every Monday. I will be playing with Play-Doh trying to see what I can make. Every week you will see pictures and read about the different exercises we did with my hands.  Join me on my journey as I work with Play-Doh. I'm excited to see what hands will do!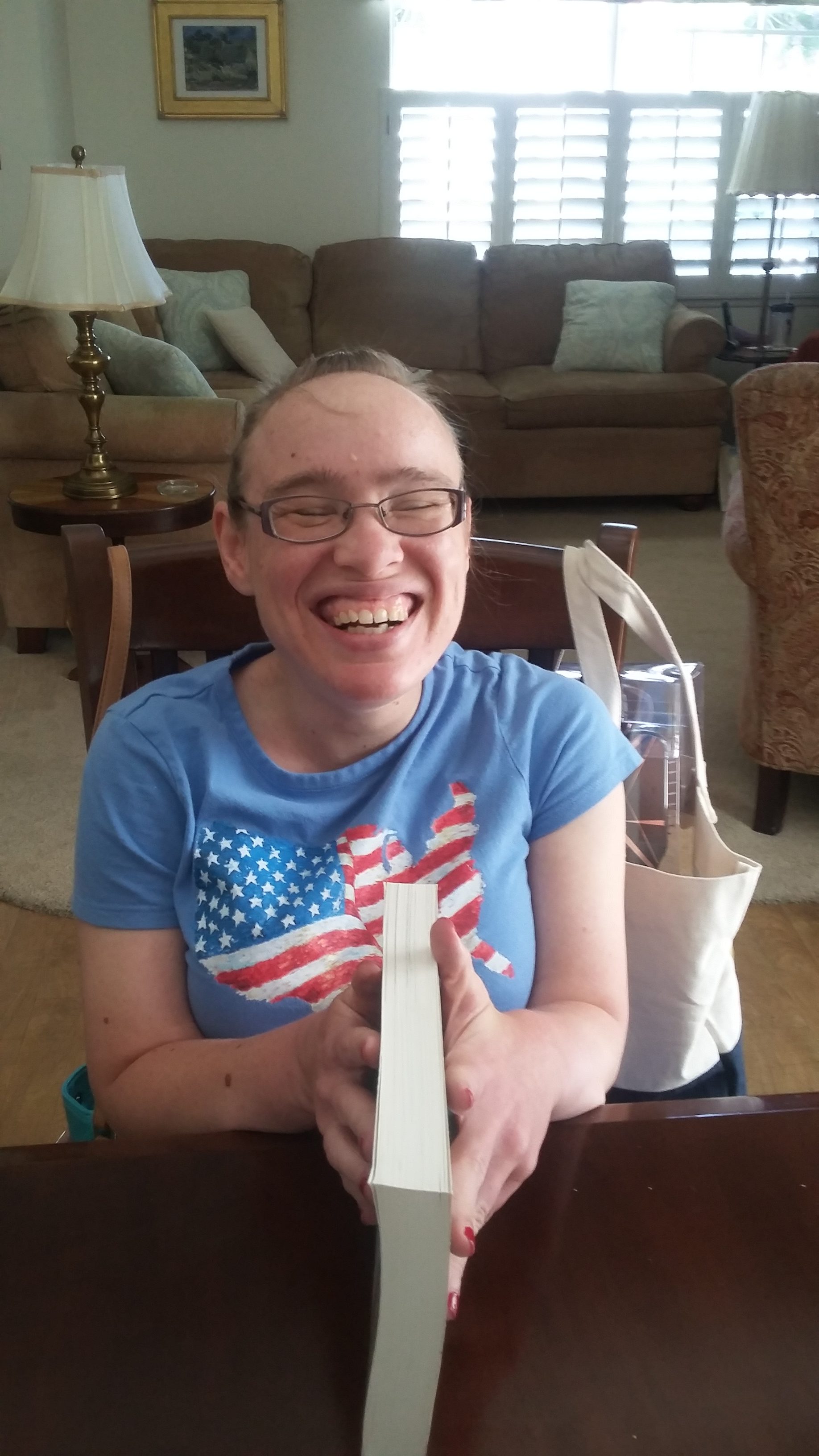 My fingers tend to have a hard time gripping things and holding on especially with my left hand. Jessica had me hold the book. upright with all my fingers. Many times my Index finger is what I call "The flying finger" because it sticks up while all my other fingers are on the object. I have to practice what's called Internal and external rotation with my hands. That means turning my hands inward and outward flipping my palms over. When I had trouble getting my fingers to grab the book Jessica said, "Imagine you don't have magical hands that can go through a wall." I laughed. I know what you're thinking. "What does this have to do with playing with play-doh?" We're trying to work on finger dexterity. When I hold the rolling pin. all my fingers need to be wrapped around it firmly so I can push it.
Activity/ Discussion for 5th and 6th Grade Awana or Sunday School. This is an activity that should be done outdoors. Get a bag of sand and stack legos. See how well the legos stand in the sand. Try just making a tower. Talk to the kids about the Importance of having a firm foundation in their Christian walk Talk about the parable of the wise man and the foolish man found in Matthew 7:24-25. Sing the song about the wise man and the foolish man. Our hearts are more pliable to what God wants to do in our lives if we have a solid foundation in Christ like the wise man.